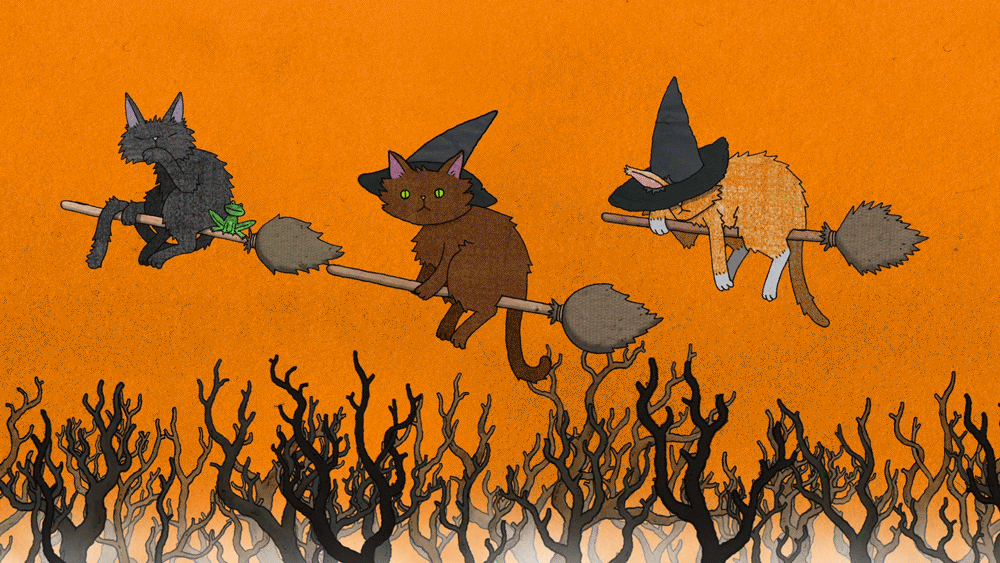 Drifting over woods deep and dark, a strange and otherworldly mewling can be heard. Shrill caterwauling as like cackles lilting through the night air...
I

n addition to the Cat Coven, here's a bonus Halloween GIF in the form of a threatening spectral stonemason:
I also updated a  few of my Halloween GIFs from way back in 2016 to make them into stickers: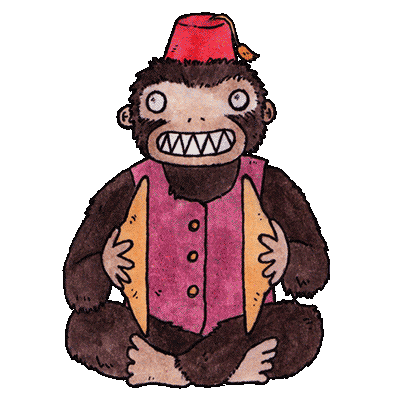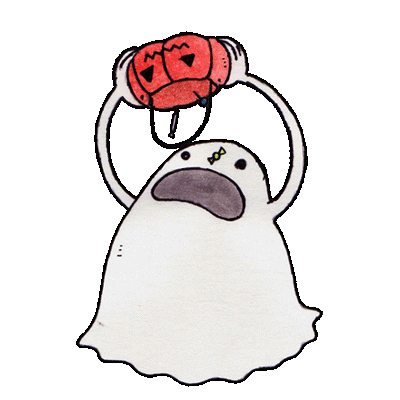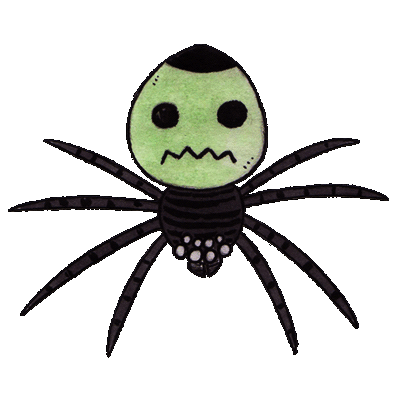 All these stickers, including one for each of the three cat witches and the "Your Name Here" ghost, can be found on the Giphy search! Look for "otherplanes"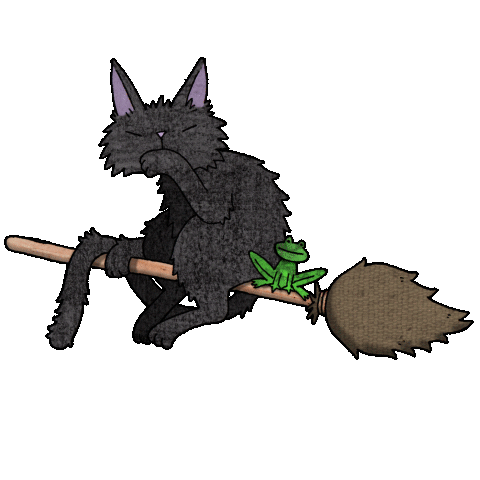 As usual, everything was hand drawn in pen, ink and watercolours, and composited on the computer.
I dearly hope you enjoy this eclectic selection of spooks, and have a wonderfully eerie Halloween!